MAIN MENU
Splash
Information
Bio Bytes
Privacy
ACCESSORIES
Zip Code Search
Send ME E-Mail
AMERICA'S
WILD HORSE
ADVOCATES
(A.W.H.A.)
Nancy & Tashina Parker
Corey Kanosh
Trisha & Takota
SPECIAL SITES


Southern Paiute Veterans Association
Pow Wow

Gathering of Nations
The World's Largest
Pow Wow

Taos Pueblo
Pow Wow

Pow Wow
Schedules

All Tribes. Com

Warriors Medal of Valor

JerusalemCenter
Medford, Oregon



Deanne Fitzmaurice
Pulitzer Prize
Photographer



Deborah L. Barbour
Tsedhaqah -
International Dance Company
Kaneohe, Hawaii



OTHER SPECIALS

Elenore Mogannam



SPECIAL
NATIVE AMERICAN
MOVIES


by Mickey Cox
(WindowsMediaFiles)

NOTE: large files

TO DOWNLOAD:
Right Click:
"Save Target As..."
1.
ZIP FILE
65th Anniversary
U.S.S. Arizona Memorial
Warrior's Medal of Valor Presentations
December 7, 2006
(37.2mb)

2.
Pearl Harbor Survivors'
Portraits
at the 65th Pearl Harbor Memorial
December 7, 2006
(7.72mb)

3.
Hawaii Historical Association
U.S.S. Arizona
Memorial
December 7, 2006
(9.09mb)

5.
Warrior's Medal of Valor Presentations
(Medal Presentations}
At Various Venues
2006-2007
(45.1mb)



OTHER MOVIES


1.
The First 28
Presidents
Engravings by
Paul R. Audibert
(3.27mb)

2.
Excellent Grafiti Art
(4.73mb)

(WindowsMediaFiles)
NOTE: LARGE FILES
TO DOWNLOAD:
Right Click:
"Save Target As...")

NEW...
ADDITIONS

Pow Wow
Galleries



REGALIA ...
... DANCERS

Ladies Northern
Traditional
Ladies Southern
Traditional
Fancy Shawl
Fancy Shawl
Chicken Dancer
Men's Traditional
Southern Dancers
Mens Traditional
Southern Dancers
Jingle Dancer
Mens Fancy
Dancers
Grass Dancer
Traditional
Zuni Pottery Dancers

Zuni Eagle Dancer
Zuni Eagle Dancer
Zuni Eagle Dancer
Zuni Eagle Dancer
Zuni Deer Dancers
Zuni Deer Dancers
Zuni Deer Dancer
Zuni Turkey Dancer
Zuni Turkey Dancer
Zuni Turkey Dancer
Aztec Dancers
Aztec Dancers
Aztec Dancer
Aztec Dancer
Aztec Dancer
Aztec Dancer



SPECIAL FEATURES

PRESIDENTS

OTHER ARTISTS
PETROGLYPHS



HOT

STREET RODS



COMMENTED

Lakota War Shirt
Treasure Island
Aku Aku
Fabulous Las Vegas
The Old Barn
Petroglyphs
Stealth 117-A
Calotype
Little Church
Crepe Myrtle
Dam Flag!
The Crosses
Etta's Place
U.S. Grant
Gunlock!
Kolob Arch
Lincoln Family
The Towers
D.L.Moody



WRITINGS

LEAST REMEMBERED

HORSE RIDING



FAMILY

J.Cox
THE Skier!

Katie Kidd



FABULOUS...
~ LAS VEGAS ~


Fabulous-LasVegas
Le Reve
The Luxor
The Sphinx
Treasure Island
The Mirage
Harrah's Details
Hispaniola's Bow
Dunes Hotel
Liberty Lady
M & M's
Horseshoe
Nite View
Britannia's Stern
Pioneer Club
Mirage Falls
Pirates
Mandalay Bay
Pioneer Club
The Venetian!
Britannia's Bow
The Hispaniola
Little Church
MGM Lion
The Luxor
Buccaneer Bay
The Towers
Nights at Luxor
New York-New York
Hilton
Excaliber
Stratosphere



PHOTOGRAPHS
THE CANYON

Viewpoint
Canyon Sunrise
See Forever
The Window
Along Rim
Grand Snow
North Rim
South Rim
Grand Canyon
North Rim
South Rim
North Rim



PHOTOGRAPHS

Painted Desert
Sedona
HooverDam,Az
Lava Falls
Navajo Lake
The Narrows
Twin Falls
Valley of Fire
Stealth 117-A
White Sands
Yucca Bloom
Yucca Fruit
Palms
Fungi
Dollar Aspen
Ground Cover



PHOTOGRAPHS

Fort Knox,1966
Alamo,1968
Alamo,1968
Pretty Boy
Pete McPete
The Guardian
The Pits
Twilight
The Old Barn
Road to Bryce
Fair Winner
The Arch
Window Arch
BOPs
Big Jump
Bronze Statue
Kodachrome



STEREOGRAPHS
Circa 1850-60's
Tissue Slides

Calotype 1
Calotype 2
Calotype 3
Calotype 4
Calotype 5
Calotype 6
Calotype 7
Calotype 8
Calotype 9
Calotype 10
Calotype 11
Calotype 12
Calotype 13
Calotype 14
Calotype 15
Calotype 16
Calotype 17



PHOTOGRAPHS

Throne
Bryce Canyon
Bryce
Bryce
ZionEast
Mittens
Black Donkey
Sharp Drilling
The Bluff
White Crane
Dundee
Below Arch
The Watchman
Climbers



PHOTOGRAPHS

Gunlock!
Gunlock Tour
D.L.Moody
More Gunlock
Spring Cactus
Dam Flag!
Redcliffs
Red Rocks
Old Faithful
Intakes
Lincoln Family
Wire Rope
Gunlock Swim
Desert Snow
Burros!
Elton John!
Elton John
Elton John
Narrow Fern


THE FIRST
PEOPLES POSTAGE

American Indian
Indian Dances
Bering Strait
The Canoe
Chief Joseph
C. M. Russell
Crazy Horse
Indian Art
Indian Centennial
Indian Head Penny
Lewis, Clark & Sacagawea
Mesa Verde
Navajo Art
Navajo Jewelry
Pocahontas
Pueblo Art
Redcloud
Sequoyah
Sitting Bull
Hunting Buffalo




NOT FOR HIRE
All First Nations Photography Services of The Right Image Photography are DONATED, on acceptance.
All pictures when posted herein are for display only and are not for commercial reproduction or commercail enterprise(s).

This entire site IS DESIGNED FOR 1280 x 1024 MINIMUM VIEWING, please set your browser!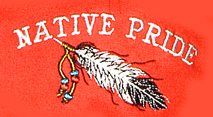 SPECIAL Photographs


2012
Miss Native UNLV
Pageant
Potluck & Concert
Gallery
PowWow Gallery
September 11, 2001
Flag Memorial
Las Vegas, 2006
Jhane Myers
Comanche / Blackfeet
Former Executive Director
American Indian National Center for
Televsion and Film
Prospect Studios
Los Angeles, Ca.
Wakeah Myers
Comanche / Blackfeet
Peshaun Myers
Comanche / Blackfeet
Fuji Noisecat
Comanche / Blackfeet
1. Terry Fiddler
2. Terry Fiddler
Spotted Eagle
Las Vegas Southern Paiute
Former Spiritual Leader
Las Vegas
Nevada
Spotted Eagle
Dennis RedGhost Cummins
RedGhost Creations
Northern Tsa la gi Nation
Pahrump, Nevada
Pow Wow 2008
Deanne Fitzmaurice
Pulitzer Prize
Photographer
with Saginaw Grant, Actor
Pahrump Pow Wow
11/16/2007
NAVAJO ART
VIRGIL J. NEZ
Award Winning Artist
Dine' Nation
The "Dine' Picasso" with some recent works at the
Pahrump Pow Wow
2008
Anthony Parker
"Comanche Moon"
Premiered on CBS
January 13th, 2008
1. Harry James
Director
the Former
West Valley Pow Wow
2. Harry James
Paula Elefante
Chair
Pahrump Pow Wow,
Pahrump, Nevada
Leon K. Siu
Minister Of Foreign Affairs
For The Royal Family
Kingdom of Hawaii
Irene Bedard
Actress, Musician
Voice of Pocahontas
Las Vegas Intertribal
Pow Wow 2006
Roshi' Tome' Roubideaux
Lakota
"The Monk"
Terry Rose
Crow Nation
"Cheelopp Shooboa"
(Four Bears)
Southern Paiute Veterans
Pow Wow - 2008
Shi-Tawanna Kedelty
MISS NATIVE UNLV
2007-2008
Dine' Nation
Las Vegas Intertribal
Pow Wow 2008
Kyle Ethelbah
Former Director
Adult Education
University of Nevada
Las Vegas (UNLV)
Chet Stevens
Shoshone Spiritual Advisor
At the Las Vegas Intertribal Earth Gathering and Mini-PowWow, Las Vegas, 2008
Tony WhiteThunder
Head Man
Las Vegas
3rd Annual Intertribal Pow Wow
Barbara Hartzell
Barbara Hartzell
Jingle Dancer
1. Lileya
2. Lileya
Fancy Shawl Dancer
Robert Tree Cody
Xavier Yxayotl
Fernando Cellicion
Millard Clark
Harry GoodWolf Kindness
Greg & Isis Red Elk
1. John Bear
2. John Bear
Norman Largo
David Yazzie
Calvin Haskan
Brad Haskan
Grover Bills
Henry Allen
Robert CanWeKa Cross
Wajaje Titunwan
Sayela Rose CanWeKa
Wajaje Titunwan
Harley W. Benally
(Anung Kasun Ohitka)
Northern Traditional Dancer
West Valley Pow Wow 2007
Indigenous People's
Healing Gathering
Las Vegas
Intertribal Committee
Native Dance Troupe
Las Vegas
Daughters
Of The First Nations
Joe Morris
Code Talker
1. Yodel Billah
Code Talker
Yodel Billah, 2006
Yodel Billah, 2007
Herschel Kaulaity
Code Talker
1. Dalton Tom
Director
Paiute Honor Guard
The Las Vegas Southern Veteran's Paiute Honor Guard
2. Dalton Tom
Cryer of the Taps
1. Ira H. Hayes
Honor Guard
2. Ira H. Hayes
Honor Guard
Hualapai Veteran's
Honor Guard
Charles E. Maples
USMC RETIRED
Chosin Reservoir
Korea Survivor
1. Ted Kuykendall
USN Retired,
U.S.S. Nevada,
Pearl Harbor - 1941
2. Ted Kuykendall
USMC Pahrump
Retired Detacment
Marshall Tall Eagle
Creator of
Warriors Medal of Valor
Warriors Medal of Valor
Lauretta White Sparrow
The Warrior
Poem
by Lauretta White Sparrow
The Feather
Poem
by Lauretta White Sparrow
Dave Gomez
Jerusalem Center
Medford, Oregon
Deborah Barbour
Tsedhaqah -
International Dance Company
2006, Waianae, Hawaii
..MORE...
PORTRAITS
Faces in The Crowd
Trisha Sims
Crysta Liegh

THE
ARTISTRY OF:
LA NE AYO
1. LA NE AYO
2. Warrior Shirt
3. Lakota Warrior
4. Warrior Shirt
5. Blackfeet Warrior
6. Warrior Shirt
7. Cheyenne Dog Soldier
8. Warrior Shirt
9. Comanche Warrior
10. Cherokee Scout
11. Leather Art, Bows, Spears
12. Warrior Shirt
13. Cheyenne Horse Thief
14. Southern Paiute
15. Warrior Shirt
16. Horses & Knives
17. Talking Sticks
18. Warrior Shirt
19. Cheyenne Dog Soldier
20. Tortise Shields
21. A. Ledger Art
22. B. Ledger Art
23. C. Ledger Art
24. Tortise Shields
25. Warm Springs Apache
26. Hopi Buffalo
Medicine Man

CREATIONS
by
BRADLEY

MITCHELL Lakota
War Shirt


PHOTOGRAPHS
Arches
ArchesEnter
More Arches
Kolob Arch
LaVerkin
Boulder Beach
Kudzo Vines
Flip Over
The Fingers
The Grotto
Cedar Breaks
Fair Iris
Fall, Zion
Quail Lake
Twin Falls
Calico Town
Calico Law
Ducks in a Row
Balance Rock
Crepe Myrtle
Storm at Bryce
Three Sisters
Lake Mead
Front of Hoover
Spring
Old MIll
U.S. Grant
E.T. Signs
Aku Aku
Dusky Dam
Carlsbad Caverns
Etta's Place
Zion Valley
Drilling
HISTORICAL POSTAGE
Alaska Territory
Boulder Dam
Buffalo Bill Cody
Buffalo Soldiers
Carolina
Columbian #230
Columbian #231
Columbian #233
Columbian #232
Columbian #237
Columbian #240
Columbian #244
Columbian #245
Coronado 1940
District of Columbia
Fort Kearny
Four Freedoms
GoldenGate Expo
Hawaii Territory
Iwo Jima
Jamestown
Lewis and Clark
Marquette
Bay Colony
Nicolets Landing
Northern Marianas
Photography
Pony Express
Puerto Rico Territory
Silver Centennial
Susan B. Anthony
TransContinental Rail Road

Virgin Islands Territory