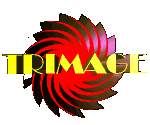 All PHOTOGRAPHS listed here will load in under 8 seconds at 56kbps, much faster of course with DSL or cable.
This site is designed and best viewed with a MINIMUM of 1280 by 1024 screen resolution, and at least a 19 inch monitor.
Internet Explorer version 6.0 or greater, and incorporates CSS 1.0 and 2.0
and includes Pop Up for photographs. If you have Pop-Ups disabled, you may see all photographs by following the PHOTO TOUR link here or, view NATIVE PRIDE LINKS in their own window, included within
the Main Menu body.
Just click the button below to begin your tour!
Go to:
Return to: